Report a change in the device's consumable level.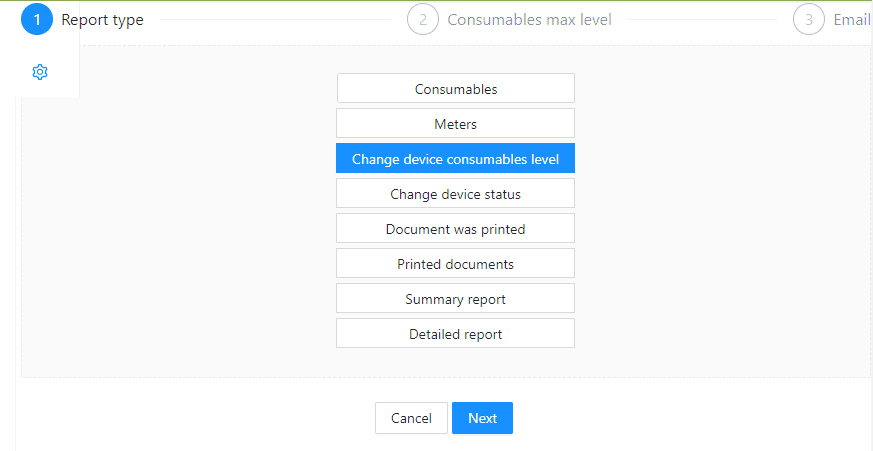 This notification is sent when the level of any consumable in the printer or MFP changes to a specified minimum value. The following minimum consumable level values are available: 1%, 10%, 20%, 50%.

Example: You set an alert to be sent out when the consumable level drops to 10%. As soon as the amount of any consumable remains under 10% - an alert e-mail will be sent.
This alert can be set for all devices that are added to the monitor or for a specific printer/MFP.